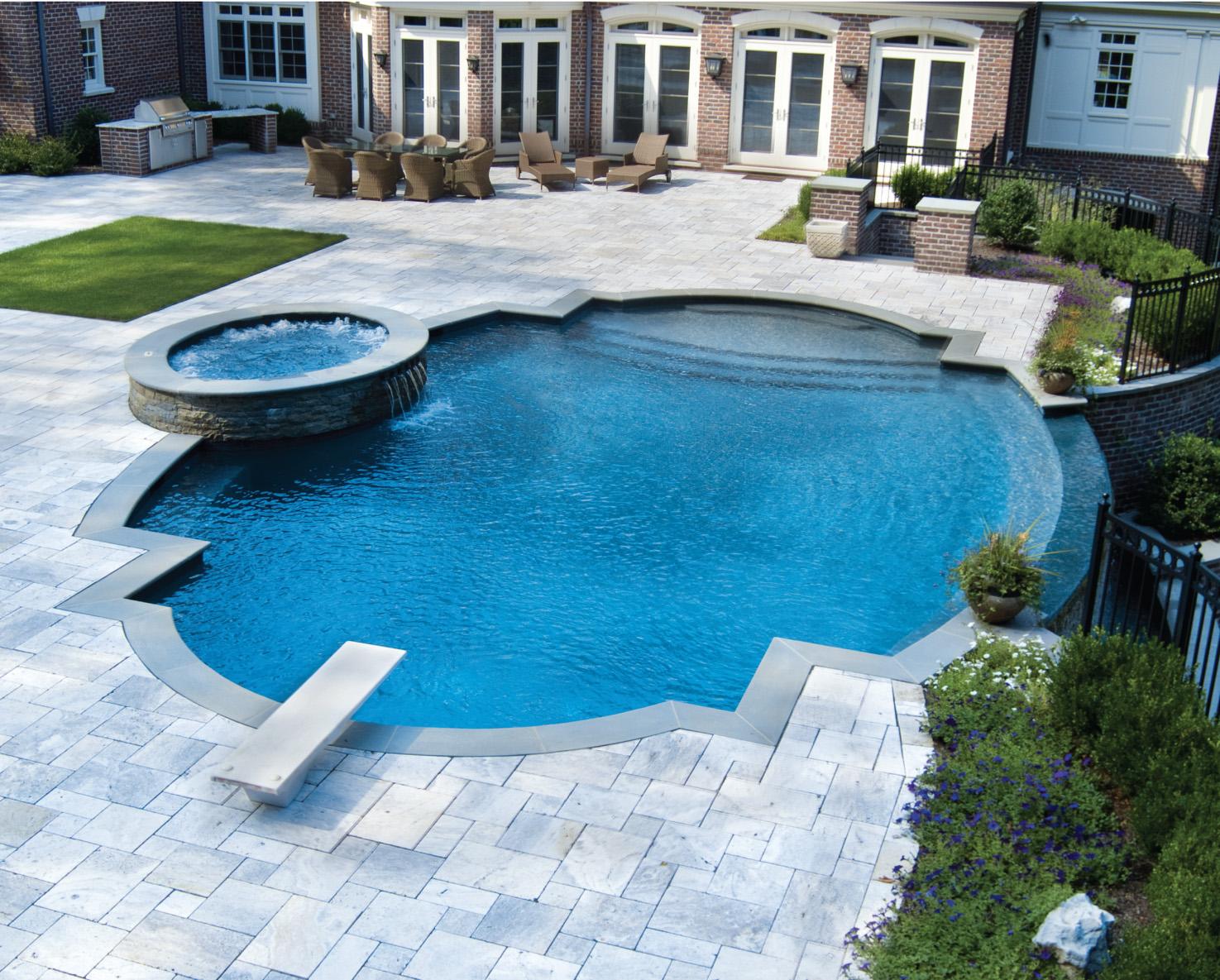 It's the leading cause of death and injury for ages younger than 5, and the second-leading for those under age 15, according to the National Safety Council and Centers for Disease Control and Prevention (CDC) — drowning and near-drowning.
From 2005 to 2014, about one in five of 3,536 fatal unintentional drownings were children, according to the CDC.
But there are safeguards people can take to help avoid catastrophe during their summer pool time, as well as people, who can assist.
First-Hand Experience
For Corrie Allison, ordinary pool time at a Long Beach hotel on May 21 turned into a life-and-death situation.
Allison, who'd been staying at a Long Beach Airport area hotel while her husband, an Army Reservist, was training, said she'd wanted to just check out and leave. But she caved to her three children begging her for pool time. It turned out to be a life-saving decision.
"We'd been there (indoor pool) about 45 minutes," Allison said of her three children and herself at the hotel, which features an indoor and outdoor pool. "There was a woman on her phone with a 7-year-old boy and 2-year-old girl (she learned their ages later). She was keeping in close radius of her daughter, but the boy had full range of the pool. He was out playing around.
"We were getting ready to leave and I moved toward our stuff, when the mom started screaming for her son. She was still out of the water."
Allison told her daughter, who was on her shoulder, to let her retrieve him.
"I picked him up out of the water and he had water coming out of his eyes and nose," Allison said. "I knew his lungs were completely full."
Allison said she knew his lungs were full of water as she performed CPR because she used to be a nurse.
"I screamed to my daughter to call 9-1-1," Allison said. "I could hear the mom screaming… A 6'2″ or 6'3″ man came and held the boy's hand; more water was coming out of his eyes and nose. We just kept going and going; there were dozens of people gathering."
The rescue lasted about three minutes, Allison said. But finally, one of her breaths entered the boy's airway.
The family — Allison said she didn't think were native English speakers — ran down from their hotel rooms.
"He (the boy) put his arm up and hit me in the head," Allison said. "I could see life in his eyes and I could see the paramedics were there."
Everyone, including Allison and her children, was in a state of shock, she said. In fact, one of her children, she said, woke up in the middle of the night, seeing a dead boy for awhile afterward. But, she said she and her family are better now.
"I'd done CPR before, but never on someone I thought was that far gone," Allison said. "It was shocking pulling him out of the water. I didn't realize he'd been under so long, probably four or five minutes."
The point is, Allison said, is an incident can happen that fast.
"You turn your back for just a minute," Allison said. "And, he (the about 5′ tall boy) was only in four feet of water… It could happen anywhere at anytime… I kept thinking, 'what if we didn't go (to the pool)?'"
The experience has earned her a nomination as a Long Beach Hometown Hero in 2018.
Career Lifesavers
"It could be any pool," Long Beach Fire Department (LBFD) public information officer Jake Heflin said. "We have to teach kids water safety and in addition to that, learn CPR. That concept is very powerful."
Heflin said the LBFD responded to 21 drowning/near drowning calls in 2015, 16 in 2016, and 11 so far in 2017. He also said Marine Safety lifeguards responded to one in 2013, four in 2014, and five each in 2015 and 2016.
"That says something about the importance of lifeguards and (swimmers) taking precautions," Heflin said.
In addition to pools, the ocean can be dangerous, Long Beach Junior Lifeguard Program coordinator Tess Parkhouse said. She instructs youth to perform ocean rescues. But two of her junior guards recently used that training to perform pool rescues.
"Many of the same safeguards apply in pools, too," Parkhouse said. "There's a lot of overlap there."
Guards are taught about signs of distressed swimmers, retrieving them, CPR, first aid, scanning the water and more, she said.
Facility Safety
Others charged with ensuring public safety are the city's Parks, Recreation and Marine Department and Environmental Services Bureau, which oversee the city's public swimming pools in different ways. Inspectors visit the Belmont, Martin Luther King Jr. Park, Silverado Park pools and others once a year to ensure various safety guidelines are met, Environmental Health Bureau manager Nelson Kerr said. It also monitors schools, health clubs, spas, condominiums and apartments, he said, with 519 pools on the inspection list.
"There's a big issue in public health protection," Kerr said. "It encompasses a wide range of things. The director of environmental health oversees construction of swimming pools and we ensure pools are within building operational requirements."
Everything from life rings, rescue poles and signage to temperatures, chemical levels and water cleanliness is covered, Kerr said. This helps avoid water-borne illness, electrical shock or other injury, he said.
Southern California Edison corporate communications manager Paul Netter said pool operators should ensure lighting, wiring connections, junction boxes and other items were safely installed by using licensed electricians. Although it's rare, it is possible to be electrocuted, Netter said. Kerr said Long Beach hasn't reported many, if any, electrocutions.
Although the city doesn't inspect or oversee private pools, Kerr said his department could provide safety information and would consider inspecting those on a case-by-case basis for those who asked.
"We could point them in the direction to the right website," Kerr said. "There's plenty of information they can access."
Swimmers, Non-Swimmers
Kerr said the fact that drownings and near drownings are one of the top leading causes of death and injuries made it a city concern.
"If you look at the CDC (Centers for Disease Control and Prevention), there were 3,536 drownings in the U.S. from 2005 to 2014," Kerr said. "It's the second most common cause of death for ages 1 to 14. It's a very important health issue."
Another 332 died from boating-related incidents each year, according to the CDC, and another 50% of drowning victims treated in the emergency departments need hospitalization or further care, compared with about 6% of all unintentional injuries.
In Los Angeles County, about 700 drowning victims were seen and released from emergency rooms from 2009-2013, Kerr said. More than 100 people were seen and released each of those years, he said. Long Beach doesn't keep that information, he added.
The safety concern can be summed up in what's on an electronic sign outside the Long Beach Fire Department headquarters: "Children Drown Without A Sound. Stay Alert. Be Careful. Semper Paratus. LBFD."
For more information, visit http://www.longbeach-recycles.org/home/index.htm, http://www.longbeach.gov/park, and http://www.longbeach.gov/fire.
Emily Thornton can be reached at ethornton@gazettes.com.